Deciding how, where and when to advertise your business online can be a daunting task. With Google AdWords offering prominent, effective and profitable search ad campaigns, many businesses neglect to consider the value of other advertising channels. Step forward Facebook advertising.
The power of Facebook Advertising is terrifying – we know it. Unless you are a business owner and want to harness that power.
As a starting point, your business should have at minimum a Facebook Business page. View this as another website, or an online shopfront for your business. In the long run, if you provide the resources, it eventually pays off and provides a significant ROI. The next step is Facebook advertising, but will it benefit your business? Absolutely.
The Targeting Options For Facebook Ads Are Terrifying!
Unlike AdWords, Facebook ads are targeted to the users' demographics and interests, not what they're searching for in Google. Because of this, the refinement available to you when you set up the audience targeting for your ads is extraordinarily powerful.
Here are a few great examples of how as a business owner you can target your Facebook ads:
Run an e-commerce store selling ladies shoes? Target online females whose interests include 'shopping & shoes'. Set an appropriate targeted age range and even target those who demonstrate digital behaviour such as online shopping.
Have bricks and mortar business – no worries. Target people that live locally and/or have shown an interest in a business such as yours.
Only offer services in your local area? Specifically target the geographical region in which you operate, whether it's a country, city, village or even postcode region.
With so many targeting options and combinations available, you can ensure that your budget is only spent on the most relevant audience, meaning you can get value out of even the smallest spend. Even with a small budget, you can reach thousands of people that meet highly targeted criteria.
Your customers ARE on Facebook
With over 2 billion active Facebook users the amount of data captured is extraordinary. You can all but guarantee that whatever business you run and in whatever industry or niche, a good percentage of your target audience will be on Facebook. The data captured from all its user is what has enabled Facebook to establish the most powerful platform for targeted online marketing.
With the sophisticated targeting options available, you can make sure your ads are seen by your specific target audience when they are in a fairly relaxed mindset. When on Facebook, individuals can be subtly advertised too, without the pressure and time constraints of a work environment.
Monitor Spend, Performance And ROI
Whatever your business spends on Facebook marketing, the most important thing is that you know exactly what you're getting out of it. With Facebook advertising, you can clearly see what you have spent and what results it has driven.
From within Facebook Adverts Manager, you can track a huge range of performance metrics to help you monitor performance and measure your ROI. The information you are provided with includes:
Cost data including average Cost per Click (CPC), Cost per Like and Cost per Conversion based on your specific goals and tracking.
The total number of times your ad was shown (Impressions, the number of different people who saw your ad (Reach) and the average number of times (Frequency)
The number of clicks or other actions people took, such as page likes, engagement, comments and shares.
It is in this way that you are able to try out different ads and targeting to see what works best and drives the biggest ROI for your business.
Get a foot in front of your competitors.
Long gone are the early days of Facebook when it was designed to share content with friends and family. Over 3 million advertisers are now active and engaging fans and potential customers on the platform, is your business?
For how powerful Facebook's advertising platform is, it is amazing how many businesses are still not using it. As a result, if your competitors aren't advertising, your business has a fantastic opportunity to gain sales or leads that you might otherwise have never received. What's more, those customers may have otherwise gone to your competitors instead.
Now it is time to get your business advertising on Facebook.
Although setting up and maintaining Facebook ads takes time and requires an experienced ad manager to get the best results, the rewards are well worth the investment.
For more information on utilising the power of Facebook Advertising for your business get in touch.
---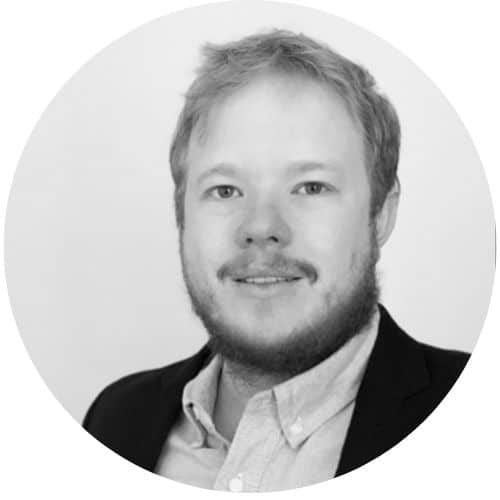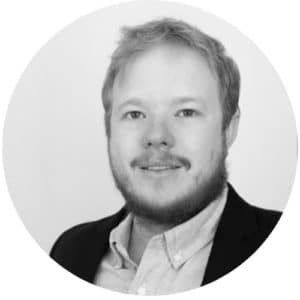 Firewire Digital's Director and Founder. Before Firewire Digital, I spent a decade in e-commerce SEO and Google Ads. I am obsessed with digital marketing and football (soccer).