SEO & DIGITAL MARKETING AGENCY BASED IN NEWCASTLE
We help your business grow revenue with online marketing & SEO.
Our clients experience

massive growth
WE'VE HELPED
GREAT COMPANIES
Increase revenue for your business
Digital Marketing Services
Increase your revenue with organic growth from SEO. Rank for the terms that matter to your business.
Take advantage of Google Ads and watch your bottom line surge. No wasted money here, only fast ROI.
Jump straight to the top of search engines with paid aids. Drive highly targeted 'ready to buy' traffic to your website.
Don't mess about, hit your ideal customers with targeted social media advertising for fast lead generation.
A business website is an essential asset to attract new customers and increase brand awareness.
Quality content gives your business a personality, a chance to position your business as unique.
We've built powerful in house tools that gives us capabilities that no Newcastle digital marketing agency can match. We will never send you a report that you can view yourself in Google Analytics.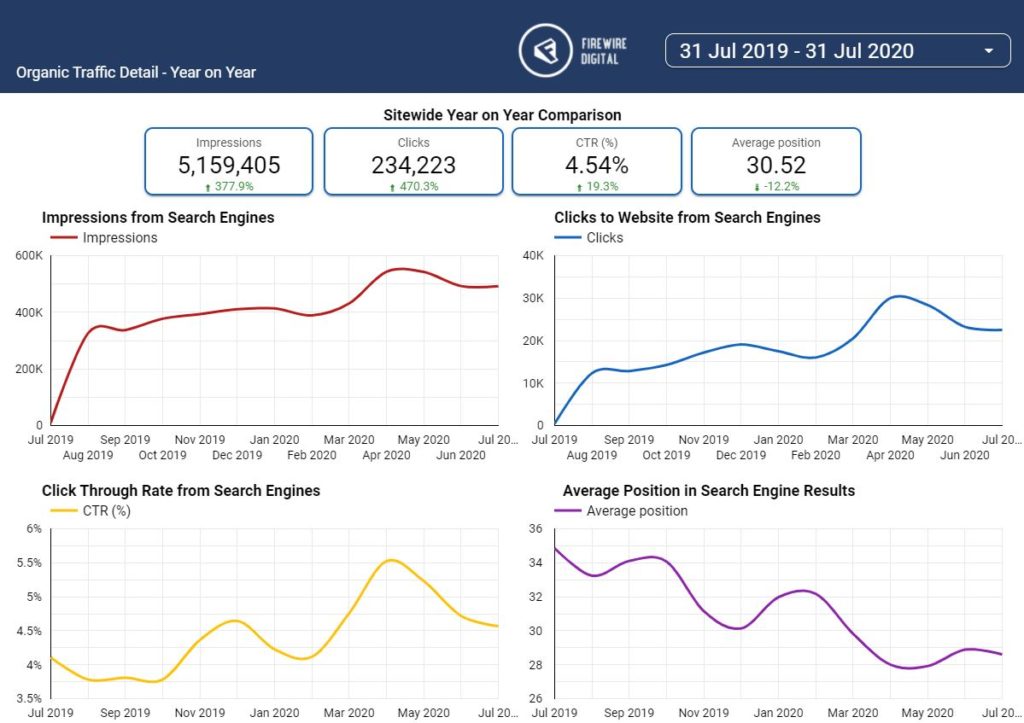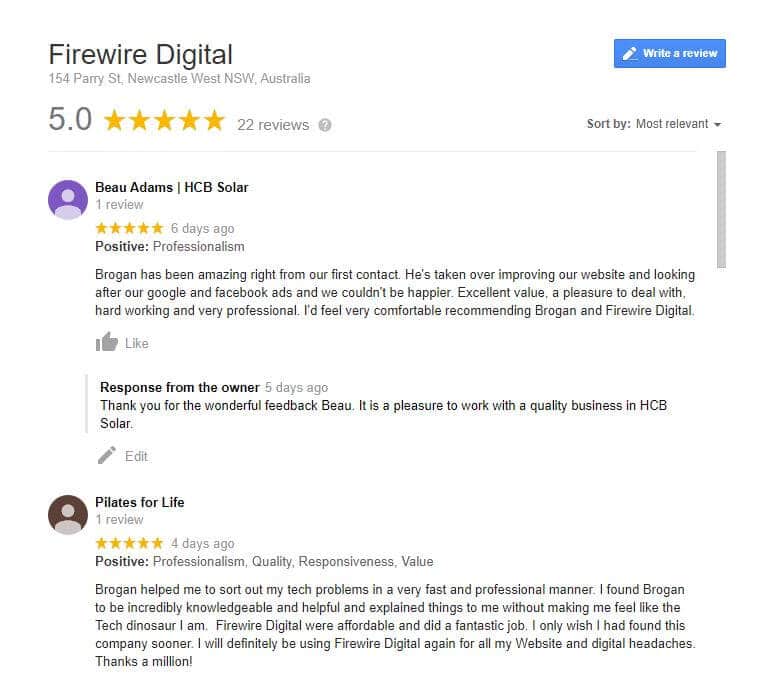 Our digital marketing agency is one of the top rated in Newcastle. We urge you to review what others have to say about our service. You will only find people that have positive things to say. We take pride in building long lasting relationships with our clients and being the chosen agency of so many.
Your Digital Marketing Team
We deliver digital marketing, SEO & online advertising that generates year on year growth. Our focus is on quality digital marketing campaigns that generate revenue for your business.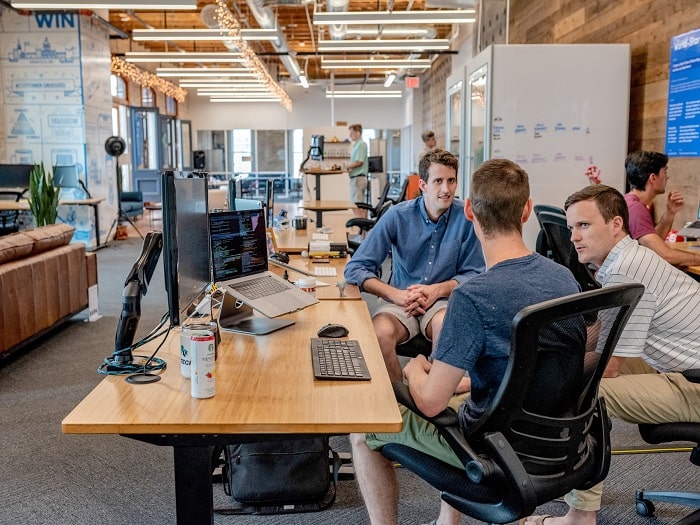 What is digital marketing?
Digital marketing is the act of promoting or selling products and services through digital channels such as websites, search engines, search marketing, social media and mobile. Marketing is a key component to the success of your business. You can have an unbelievable product or offer fantastic service, but if nobody knows about it, you have limited ability to prosper. 
According to the Australian Bureau of Statistics, 87% of Australians are internet users. With this increasing as the year's progress, there has never been a more vital time to be active in front of your potential audience.  
There are many digital marketing strategies that businesses can undertake. One of the areas that everyone wants to dominate in is search engine optimisation (SEO). SEO is the process of optimising your website in order to grow the online visibility of your website in search engines such as Google & Bing. At its core SEO has the goal to drive more visitors to your website when they are searching for products, services or information regarding your business.  
Search engine marketing or pay per click (PPC), is a tactic to drive traffic to your website from search engines. As the name suggests, you only pay when your ad is clicked. Google Adwords is one example, here you can secure space at the top of Google's search engine results by 'bidding' on the keywords you want to appear for. With 94.7% of Australian's choosing to use Google as their search engine of choice, Adwords offers a huge market to tap into. Overall, PPC ads are extremely flexible, visible and can be extremely effective for businesses of all sizes. 
Social media advertising is another huge growth channel. According to Sensis -  Almost eight in 10 people or 79% of Australian's use social media. As of July 2019, 15 million Australian's used Facebook, 15 million used Youtube, 9 million used Instagram, and 5.5 million used Linkedin. Social media platforms have adopted PPC advertising channels. Businesses have the ability to place advertisements directly in the feed of their target audience. So if you know your target market is on social media, this digital marketing channel can be a very profitable revenue source.  
At the heart of all digital marketing is great content. Content marketing is more than just writing a blog post. It refers to any creation and promotion of content for your users. You have probably heard of the phrase, 'content is king?',  yet we don't believe this to be strictly true. Content for content's sake is utterly useless, the content has to be quality to provide any value. Offering content that provides value to your audience is the key. Content marketing is an ongoing investment. It shouldn't be seen solely as a way to generate sales, but more so about engaging and educating your audience to build brand recognition and trust. 
Don't worry - we haven't forgotten about email marketing. Despite being around for more than two decades, email marketing is still crazy effective. According to Hubspot, email marketing generates $38 for every $1 spent, which is an astounding 3,800% ROI. The best email marketing campaigns are engaging and provide informative content. If you provide value to your audience, you can build brand trust and loyalty. 
These are just a handful of the different digital marketing options available to your business. Implement these digital strategies to boost your online visibility and engage with your target audience. If you only take one thing away from this remember - quality digital marketing benefits you and your target audience. 
What are the benefits of digital marketing?
In simple terms, digital marketing enables you to reach a huge audience in a way that is both cost-effective and measurable. When done right, digital marketing has the capacity to transform your business, increased leads, increased sales, increased revenue. In 2019, globally there are 4.39 billion people that are internet users. Within Australia, the number of online shoppers is 20.3 million. In 2018, Australias spent 28.6 billion dollars online. Digital marketing has the ability to access this market in a cost-effective way for your business.  
It isn't all about online shopping though, according to Google 4 out of 5 consumers use search engines to find out local information. Amazingly, 76 per cent of people who search on their mobiles for something nearby visits a business within a day. Even more staggering, 28 per cent of these searches result in a purchase from the nearby business. Whether you are a local service area business, a bricks and mortar shop or an e-commerce store, you have no option but to acknowledge the importance of digital marketing. 
Still not convinced of the need for your business to be online? There are many other benefits to digital marketing including:
Access to an enormous pool of potential customers, locally, nationally and globally. 
Ability to interact in real-time with your customers.
When compared to traditional marketing methods, marketing online is extremely cost-effective.
Digital channels can help you convert new buyers quickly with low barriers to conversions.
Create awareness and engagement with your business before and after-sale.
Enables happy customers of your business to share their love of your business to others through recommendations and reviews.
All digital marketing channels are highly customisable. The opportunities are endless.
The ability to A/B split test almost every aspect, means you get the best ROI possible.
The ability to customise and change direction in digital marketing is one of its true strengths. No longer do you have to print 10,000 flyers for maildrop and be stuck with the prices or messaging. Unhappy with the messaging in Google Ads? You can change it immediately.  The wonderful thing about digital marketing is you can track and change your strategy based on what is actually working. The ability to refine and adapt to marketing conditions means you can really drive growth for your business. 
No longer is it the 1960's, with online marketing you can track everything involved with your marketing efforts. Want to know how many times your PPC Advertising was shown? Tick. Want to know how many website visitors went to a specific page? Tick. This access an almost infinite amount of data enables us to deliver more relevant, targeted digital campaigns to your target audience. The ongoing revision of the data and insights gained allows you to avoid wasting money and focus your energy on avenues that provide the best ROI for your budget.
If looking for examples of what digital marketing can do for your business, our case studies are a wonderful resource. Find out how Classic Blinds & Shutters undertook SEO & Google Adwords to increase digital revenue by 150%.  Learn how Modelers Central re-positioned their e-commerce website to capture a global audience leading to an increase in organic website visits of 500% within 18 months and a PPC ROI of 1:10.  
These businesses all have one thing in common, they recognised that digital marketing was key to the ongoing success of their business. It would be foolish to say that all digital marketing strategies work for all businesses. This is just simply not the case. However, with the right strategies all businesses have the ability to increase leads, sales and revenue with online marketing. 
Digital marketing is forever changing, in 2016 alone Google made over 1,600 improvements to search engine algorithm. You need the best digital marketing guidance to achieve ongoing success. Our team at Firewire Digital stay on top of the ever-changing digital landscape so you don't have to.
How to choose a digital marketing agency?
You know you want some help with marketing your business online, but how do you go about choosing the best digital marketing agency for your needs? Before you even begin the process, you should assess the actual needs of your company. Take some time to consider what you want to achieve through investing in digital marketing. You must have a clear vision of how you want the partnership to work. 
With many different areas of digital marketing available, make sure you have a clear idea of what area you want to seek assistance with. That might be to increase your Google rankings, improve your website conversions or to grow a revenue stream. Whatever your reason,  you must define them clearly before beginning to search for a marketing agency partner.
Before approaching an agency considering asking yourself these questions:
What is your budget?
What goals are your trying to achieve?
What digital marketing skills do your team already have? 
Considering these questions will help you have a clear idea of what you require. Once you have these answered, you can begin to identify the specific requirements your business has.
Now you have decided on your digital marketing needs, which agency do you pick? There are many reputable digital marketing agencies that do fantastic work. Equally, there are many that are not, offering the world, pocketing your money and never delivering real results. As this is not the situation you want to find yourself in, it is essential to do your homework to weed out the low-quality companies. 
The best way to identify a quality digital marketing company is to find one that has a good track record. Well established agencies should be able to share past work with you and show you how they achieved its goals.
 The next thing to consider is the agencies expertise. If you require assistance with local SEO, you want the agency to be experts in that field. It will be no good to you if the agency is the best at social media marketing but has little clue on SEO. Ensure the agency can back up the skills they claim to have for your specific needs.  
Digital marketing is like any other professional industry, you tend to get what you pay for. You can quickly and easily filter out the low-quality agencies through price. Of course, cost is a serious consideration when it comes to your final decision, but it definitely shouldn't be whoever is the cheapest. Rarely do you get the best value from the cheapest offering. There is a high chance the cheapest offering deliver low-quality results or none at all!
Instead of falling into the trap of low cost & low quality, ask the agency what you actually get for your money. They should be able to specify a breakdown of the costs either by per service or per hour. This can help you have the confidence in the agency that your money is not being wasted on low-quality service. 
Any digital marketing agency with a history of delivering quality services should have businesses that recommend their work. Testimonials on their website are great but the company controls their own website so there is always a question of legitimacy. For a more accurate picture consider researching into the Google reviews or Facebook recommendations of the agency. 
When you are looking around at different digital marketing agencies consider how they present themselves. If their website lacks professionalism, are they really going to be the best value for your company? A quality agencies website will explain exactly who they are, their expertise as well as demonstrate how they can help your business grow. 
Don't rush into picking an agency. This is an important strategic decision that will build and grow your business. You are relying on the agencies expertise so you need to be able to trust them fully. An open and transparent relationship, or what we prefer to call no b*s, will achieve the best long term results.  In the end, both the agency and your company will rely on each other to succeed with digital marketing.
Are you postponing digital marketing?
Have you been avoiding thinking about digital marketing? Are all those digital jobs stuck on the 'to-do' list? Or that you will get onto it all once you are established a bit more. Businesses come up with all sorts of reasons to avoid having to progress their digital marketing. The problem is, potential customers are already online, looking for businesses like yours. If they can't find you, guess what, they are finding your competitors. 
Simply sitting and waiting for customers to show up is not an effective marketing strategy. The reality in 2019 is people are online, your customers are searching for products and services. When someone has an interest in your business or brand, the first thing they are going to do is research it online. Often they are looking for reviews and see what other people are saying about your business. Why would you risk not controlling this messaging?
Often businesses believe they don't have the time or money to be competitive. With so many different digital marketing strategies available, this couldn't be further from the truth. Your customers expect to find you online, a website, a social media presence, reviews. Digital marketing is no longer an option for business, it is a necessity. 
Take a quick second and google your competitors. You found them online didn't you? For your business to be successful you have to at least be in the competition. If your potential customers are searching for a business like yours and are able to find your competitors but not yours, you have no chance. They can't even consider you if they don't know about you. The longer you postpone your digital marketing efforts, the further ahead your competitors get.
Should I hire in-house or hire a digital marketing agency?
If you have a more than a handful of staff, chances are you have asked yourself this. You know you need some help in the marketing department, either to take your business to the next level or simply take some responsibilities off your hands. There are a number of things you a successful employee or agency would need to encompass.  
Firstly they will require a deep understanding of your customer's profile and behavior. Most digital marketing ends up sounding like everyone else because businesses never really understand their customer. Your digital marketing needs to stand out and not get lost in the crowd. 
Next, they will need to implement consistent processes. Too often we see ad hoc digital marketing, a blog post done once every 4 months when it's remembered or Facebook promotion done 3 times a month. Proper processes require documentation of systems and workflows that spell out the path to completing a task.
You have invested money into your digital marketing, but you now need to track its success. Tools like Google Analytics & Google Search Console are free, and every business should have them in their digital marketing toolset. Other tools like SEMrush & Ahrefs cost, yet can be invaluable to growing your business. With a quality digital marketing toolset behind your business, you should expect to hit your growth goals. 
Digital marketing is not a one size fits all, it takes time and experience to ensure the best for your company. Are you willing to invest time and money in someone to learn the ins and outs of your industry? Typically companies require in-house hires to be a jack of all trades, with Facebook marketing experience as well as SEO, & Google Adwords. Within an agency setting however, these roles are given more importance with each aspect being a specialty field in itself.  
Finding an individual to fulfill these different criteria is not easy. Hiring a quality digital marketing agency can give you access to individual experts that can accelerate your growth. You don't have to worry about hiring someone that can cover all the different aspects of digital marketing. There is a downside that you won't be able to have direct oversight on every detail on a day to day basis. This risk is why who need to choose agency that you can trust, one that wants the best for your business every day. 
Do you focus on small or large companies?
We offer our services across all company sizes. Our goal regardless of the size of your business is to see your business grow. While we are located in Newcastle, we provide our digital marketing services to companies across Australia.
Members of our team have worked with companies of all sizes and industries. We have more than likely already worked with businesses just like yours. This means we have the experience necessary to drive growth for your business.